"Days Go By" by Dirty Vegas
With smooth auto tuned voices, and soft, pulsing electronic beats, Dirty Vegas' "Days Go By" has a very surreal vibe to it, and the accompanying video matches it. Though there are no special effects or fancy camerawork, one could still describe it as "dreamlike". The concept is simple with basically a man dancing while a few people gather around to watch. Sound boring? Yeah it does until you actually watch it.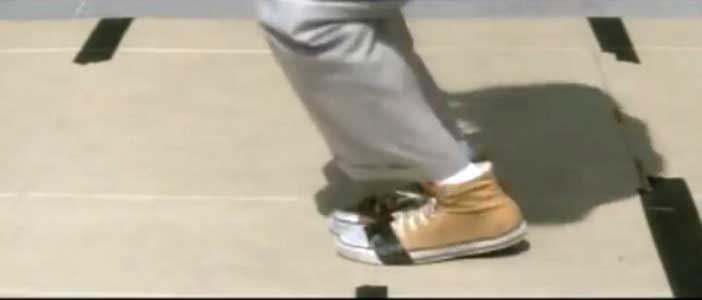 The dancer's beaten up chucks.
There are a few close ups on his red chucks before a man comments on him having nice shoes. The woman next to him proceeds to tell him that his ex-girlfriend bought them for him and that she left him because he was addicted to dancing; now he dances to bring her back.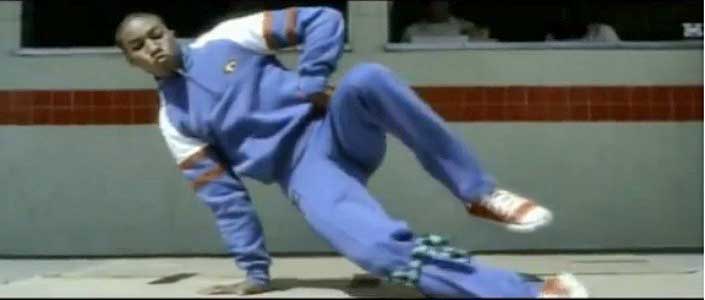 A flashback of the dancer.
I'm sure you're wondering now whether or not his yearly ritual succeeds in bringing her back. Sadly for you, this review is spoiler free, so you'll have to check it out for yourself to find out!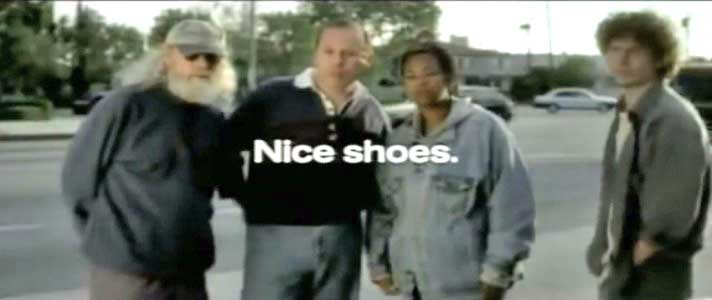 Some onlookers commenting on the man's chucks.
| | |
| --- | --- |
| | If you have information about specific videos where chucks make an appearance, please contact us at mail@chucksconnection.com. |
Use the links below to buy some pairs of chucks for your band and video.