"Oceans" by Seafret
Seafret is a British music duo that is made up of singer Jack Sedman and guitarist Harry Draper. They are from Bridlington, United Kingdom which was used as inspiration for their name. As well as being a pun on the C note on a guitar fretboard, it's also a local North Eastern England term that applies to the rolling mists that come in off the North Sea during summer. The duo's 2016 album, Tell Me It's Real, peaked at Number 59 on the UK Albums Chart. It features the song "Oceans", the music video for which has accumulated over 52 million views on YouTube.
The young girl wears red chucks throughout the video.
The song is about the distance between two lovers, both physical and emotional. They are trying to act like the distance isn't an issue, and that they're still happy. However, they're both hiding their real feelings and pain beneath the surface. The duo has stated that the track "came to us after moving to London and leaving our loved ones behind, distance can be inspiring." They also said that they "focused on keeping the lyric direct and simple and decided to leave it up to the vocal and guitar to bring out the emotion in the song." This decision really does highlight the loneliness and emptiness of the relationship, as the bare bones track gives off a sense of loss.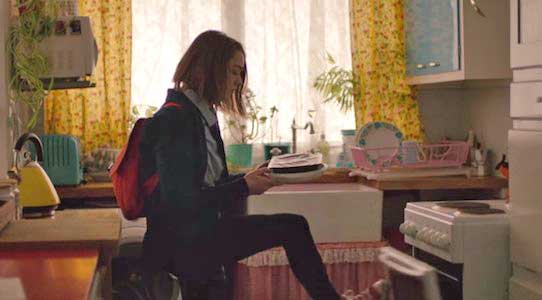 The distance between the girl and her mom is taking a toll on her.
The music video takes this concept of an ocean between two people, and looks at it from a different perspective, this time highlighting the relationship between a mother and her daughter. It starts with a young girl returning home from a long day of school. She's dressed in red chucks, blue jeans, and a white shirt that has the word "LOSER" written in black sharpie on the black. She arrives and finds that her mom has to work late again, leaving her alone when she seems like she really needs her. This leads her to go to her room and dig out an old superhero costume. She puts it on, keeping the red chucks as part of her ensemble, and this gives her some sort of purple, telekinetic powers. She heads out into town, presumably to find her way and be a hero. However, she's soon confronted by the kids who bullied her earlier. After a brief scuffle, she gets a bit of retribution using her powers, but this doesn't make her feel any less alone. She heads home, where her mother is waiting for her. They embrace, and a look of bliss comes over the girls face because she isn't alone anymore. It's a sweet and heartwarming video that illustrates the empty feel and overall message of the song very well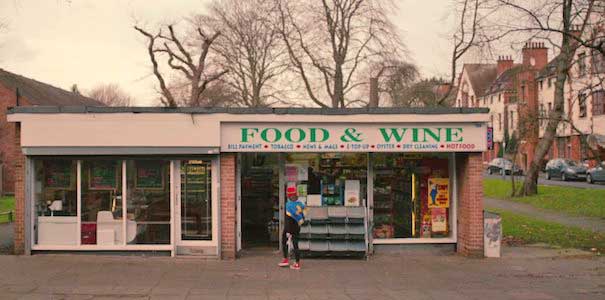 Superheroes need snacks too.
| | |
| --- | --- |
| | If you have information about specific videos where chucks make an appearance, please contact us at mail@chucksconnection.com. |
Click on the links below to get a new pair of chucks to wear in your YouTube video.