"What Lovers Do" by Maroon 5

Maroon 5 has had a long and very successful career, spanning over two decades and multiple changes in their musical style. The group has always been very pop focused, but they've somehow managed to adapt to the changes in the pop music landscape that have occured in the past twenty years, while still always sounding authentic. Songs like "This Love", "One More Night", and "Moves Like Jagger" have all been massive hits yet unique in their own ways. Their song "What Lovers Do" was released on August 30, 2017, and is the lead single from the band's sixth studio album, Red Pill Blues. It features guest vocals from R&B artist SZA, and peaked at number 9 on the Billboard Hot 100.
Young SZA wears black low cut chucks in this music video.
The song contains an interpolation of the 2016 song "Sexual" by Neiked featuring Dyo, and is an upbeat, airy pop song. Adam Levine's vocals fit with this song perfectly as his "ooh's" on the chorus are incredibly smooth and catchy. SZA's more raspy voice actually plays off Levine's very well, and their dynamic works. The song's lyrics are about a guy chasing a girl, trying to figure out if she's into him like he's into her. The delivery on the hook and chorus from Levine and SZA make for great earworm potential, as this track will be stuck in your head for hours after listening.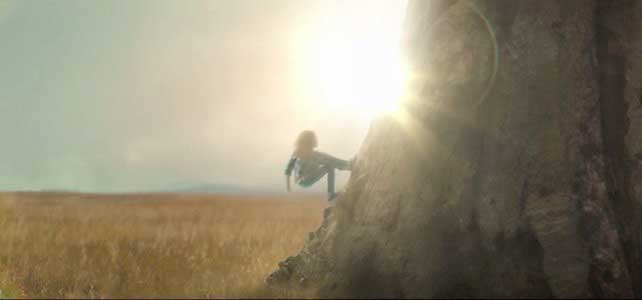 Climbing up the sides like Spider-Man.
The video follows two young versions of Adam Levine and SZA running through a field where some strange things begin to happen. Flowers talk, a giant storm forms, and there's a mystical deer following them. The two end up at tree and it's here we see that the young SZA is wearing a pair of black chucks, the perfect shoe for an adventurer like her. They climb up the tree, but young Adam falls off and turns into present day Adam Levine. SZA follows and turns into her adult self, and the duo keep running. They travel through snow capped mountains, the city of LA, the open ocean, and Las Vegas. The visual effects of the video are trippy, and are almost reminiscent of the 2018 film A Wrinkle In Time. The constant running and motion these two display highlight the song's lyrics about going after your lover, with the lyric about being "young enough to chase" being very apropos. The ending at the casino in Vegas also works perfectly with the chorus, which talks about betting the house on getting lucky tonight. It's visually impressive video that may seem random and absurd at first, but it actually works with the song's lyrics upon further inspection.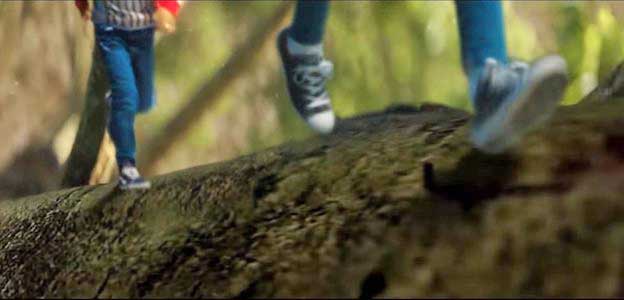 Where's your sense of adventure?
| | |
| --- | --- |
| | If you have information about specific videos where chucks make an appearance, please contact us at mail@chucksconnection.com. |
Use the links below to get yourself a new pair of chucks for your next adventure.