"Old Friends" by Ben Rector

Ben Rector is a is an American singer, songwriter and musician based in Nashville, Tennessee. Originally from Tulsa, Oklahoma, Rector first gained notoriety for the release of his self-titled EP, which went on to win the Grand Prize in the Pop category of the John Lennon Songwriting Contest in 2006. This allowed him to begin touring frequently on weekends and during breaks while he attended college. Rector has continued to release a steady stream of music, including his 2015 hit "Brand New". The song "Old Friends" was released as a single from his 7th album, Magic, released on June 22, 2018.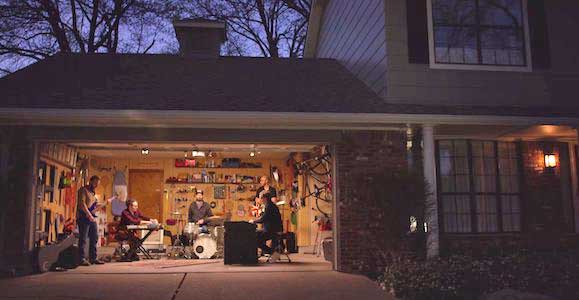 A familiar scene for many who grew up with dreams of being a rock star.
The song is a nostalgia filled ode to the friends you grew up with, those who've been with you since day one and know you like no one else. Ben reminisces on the easy days of being a kid, when you got to know those in your neighborhood so well that they felt like family. He laments that you don't get this same feeling with the friends you make as an adult, saying that you can't make "old friends". The music really hammers home the nostalgia motif, utilizing light piano and airy synths to create a simple melody for a simpler time.
This video highlights the connection of this group of friends really well.
The music video begins with Ben telling the audience that the song is going to be performed by his old band from high school in the garage of the house he grew up in. He says that they haven't played together in thirteen years, but that this is the perfect song to bring them back together. As he sits down at his piano, we see that he is wearing a pair of natural white high top chucks. This video really gives the vibe that this really is just a group of old friends getting back together for the first time in a while. There's some apprehension at the beginning, but that soon fades away as everyone settles into those familiar old grooves. This video shows that no matter how long you've been away, you can always come back home and be with your old friends.
The video uses text to correct some of Ben's lyrics, including this one about whose parent's back porch he's seen.
| | |
| --- | --- |
| | If you have information about specific videos where chucks make an appearance, please contact us at mail@chucksconnection.com. |
Use the links below to get yourself a new pair of chucks for your old friends.