"Young, Wild, and Free" Snoop Dogg and Wiz Khalifa
Snoop Dogg has evolved a lot over the course of his near 30 year career. He's gone from pioneer of gangsta rap to the Dogfather of the West Coast to America's favorite rapper, and through it all he's always been able to maintain his identity as the one and only Snoop D-O-Double G. He's been able to touch multiple generations of fans by evolving his style and changing with the times. He's also kept it fresh by working with young, up and coming artists like Wiz Khalifa. In 2011, Wiz was fresh off his breakout album Rolling Papers, which spawned two top 15 singles and anointed Wiz as rap's next big thing. That's when he and Snoop teamed up to shoot a movie and make a song that would become an anthem for a generation of high schoolers who just wanted to be young, wild, and free. Released on October 11, 2011, "Young, Wild and Free" was the first single off the soundtrack to Snoop and Wiz's film Mac & Devin Go to High School.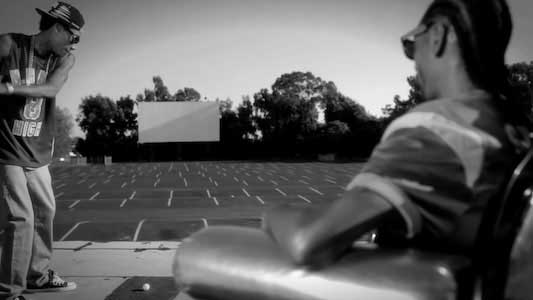 Wiz and Snoop plan the wildest party ever.
The song begins with some very punchy hip-hop style drums that get the groove of the song going until Bruno's vocals come in with a smooth piano loop. The chorus has always been the selling point of this song, as it is insanely easy to sing along to and is catchy. Snoop really brings it in this song, switching up his flow and even singing a few bars at the end. Wiz is a little less successful as some of his bars are a bit clunky. Overall, it's easy to see why so many kids around this time made this song the go to party anthem, as it is a sure fire track to create an awesome party vibe once it comes on.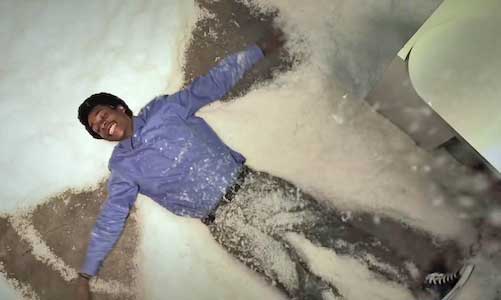 Making snow angels in chucks!
The music video begins with Wiz Khalifa hitting golf balls at what looks like an abandoned drive-in theater. Snoop is there watching him swing away, and they both think that tonight is the perfect night to throw the wildest party anyone's ever seen, ending with a showing of their movie. We see here Wiz and Snoop are both wearing green and yellow gear from the fictional high school their characters go to in their film, and Wiz has paired his getup with black chucks. This ties his look in with Snoop's as the Dogfather has long been a wearer of chucks since they are so heavily ingrained in the West Coast lifestyle. The party commences with cars, girls, and drugs all arriving in abundance, with Snoop and Wiz right in the middle of all of it. This video gives all the vibes you want a video about being young, wild, and free to give, and perfectly conveys the energy of the song and Snoop and Wiz.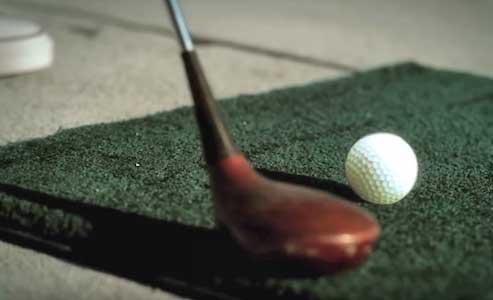 Wiz lines up to take a shot while wearing black chucks.
| | |
| --- | --- |
| | If you have information about specific videos where chucks make an appearance, please contact us at mail@chucksconnection.com. |
Use the links below to get a new pair of chucks to be wild and free in.