"Time in a Tree" by Raleigh Ritchie
Raleigh Ritchie is 29-year-old British R&B singer from Bristol, England. He's released four EP's along with a full length studio album in 2016. However, many probably know him better as actor Jacob Anderson, star of HBO's Game of Thrones in which he plays Grey Worm, leader of the Unsullied Army. Juggling two careers can be hard for a young up and comer, but Ritchie has done both incredibly well so far. He's earned rave reviews for both his acting on Game of Thrones and for his debut album You're a Man Now, Boy. His new single "Time in a Tree" is the first track released off his upcoming album, which should be coming soon now that Thrones has ended.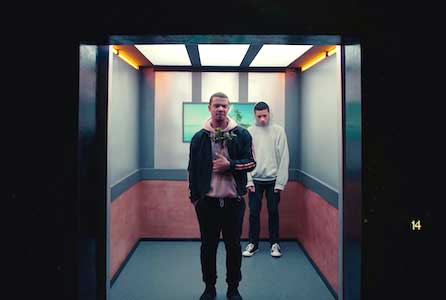 A younger version of Ritchie wears black chucks throughout this music video.
According to Ritchie,"Time in a Tree", "is a song about when you find yourself in a busy state of mind, which I often find myself in. Sometimes it can feel like you can't physically get out of it, or you can't mentally or physically bring yourself out of that… it's like having traffic in your brain." He also says that the song "is just about that feeling of how complex it is to have those feels, and how far back those things can go." The song is an amazing blend of the alt-R&B sound and Raleigh's silky smooth vocals. It also showcases how much he has grown since the release of his last bit of music in 2016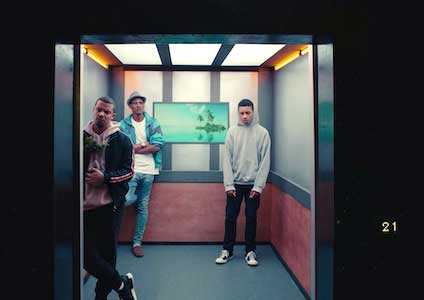 The elevator fills up with different versions of Ritchie.
The music video begins inside an elevator which Ritchie walks into while holding a potted plant. As the song begins, a woman carrying a baby walks into the elevator. Then a group of children walk in, along with what looks like a teenage version of Ricthie. This version of Ritchie is wearing black chucks. This is where it becomes apparent that these are all different versions of Ritchie at different points in his life. The woman and children leave, and another Ritchie walks with a gaggle of agents. They hand him scripts and cash, and smother him until he snaps and they all leave the elevator, leaving the current Ritchie and teenage version of him alone. As the teenage version leaves, current Ritchie grabs him and embraces him, as if to say that it's all gonna be ok eventually. This video fits in perfectly meshes with Ritchie's feeling of being suffocated and needing to clear his busy state of mind, and also highlights how the stressing he did when he was younger paid off in the end.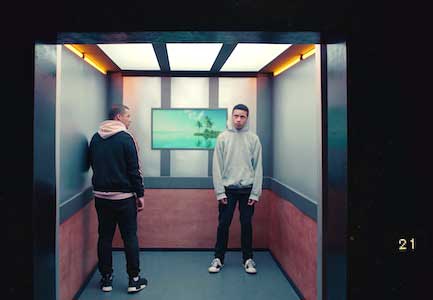 Like looking in a mirror.
| | |
| --- | --- |
| | If you have information about specific videos where chucks make an appearance, please contact us at mail@chucksconnection.com. |
Use the links below to get a new pair of chucks to live your life in.