"The Less I Know The Better" by Tame Impala
Tame Impala is the psychedelic music project of Australian multi-instrumentalist Kevin Parker. In the recording studio, Parker writes, records, performs, and produces all of the project's music. The full group consists of Parker (guitar, vocals), Dominic Simper (guitar, synthesizer), Jay Watson (synthesizer, vocals, guitar), Cam Avery (bass guitar, vocals), and Julien Barbagallo (drums, vocals). Heavily influenced by psychedelic rock, electronic, lo-fi, and disco, the group's sound is eclectic and electric. This has led them to having a loyal following and many accolades, including a Grammy nomination for Best Alternative Music Album in 2012. Their song "The Less I Know the Better" was released on November 29th, 2015 as the fourth and final single from their third studio album, Currents, charting in both the US and Australia.
The cheerleader wears different chucks in multiple colors in this video.
As described by songwriter Kevin Parker, the song is "dorky, white disco funk". He says the song isn't trying to be cool, but that fits really well with the track's lyrics, which are about heartbreak. The "dorky" nature goes well with the idea that this is a song for people who are going through an awkward and hard breakup. However, calling the song "dorky" may actually be selling the song short, and the groove is very infectious and smooth.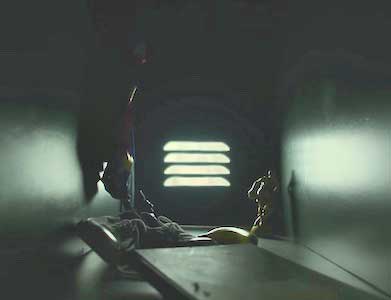 Her chucks are left in a locker while she has some time with the basketball player.
The video follows a male high school basketball player who has a crush on a cheerleader. He fantasizes about being with her, and telling her how he feels. However, everything goes awry when she begins a relationship with the team's gorilla mascot, whose name is "Trevor" (a reference to the lyric in the song, "She was holding hands with Trevor"). What follows is a technicolor trip through a fantastical dream that sees the cheerleader dancing through most of the video while wearing chucks. The video heavily features the use of bright colors and hand drawn animation to really give a vivid visual experience. This surreal style of video pairs well with the sonic landscapes Tame Impala create through their music, and shows why they're one of the most interesting groups going today.
The combination of bright colors make this video pop.
| | |
| --- | --- |
| | If you have information about specific videos where chucks make an appearance, please contact us at mail@chucksconnection.com. |
Use the links below to purchase a new pair of chucks with bright colors.