"Fake Love" by BTS
BTS is the biggest musical act in the world right now. The seven-member South Korean boy band debuted in 2013 for Big Hit Entertainment and has absolutely dominated pop culture since then. The septet — composed of Jin, Suga, J-Hope, RM, Jimin, V, and Jungkook — has become a global phenomenon in that time, and some have even gone as far as to say that they are this generation's Beatles. Their own version of Beatlemania is alive and well with their very passionate "stans". BTS co-writes and co-produces much of their own music, and while initially a hip-hop group, their style has evolved to include a wide range of genres. Over the course of several hit albums and sold-out tours around the world, these seven young men have cemented their legacy as icons. The track "Fake Love" was released on May 18, 2018, as the lead single from the band's third album Love Yourself: Tear. The song was recorded and released in both Korean and Japanese.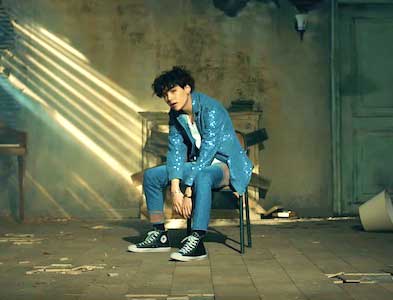 A few of the boys wear chucks in this video.
"Fake Love" is an emo hip hop, grunge-rock, rap-rock and electropop song which utilizes rock instrumentals. The track keeps the band's signature hip-hop sound, but imnplements these more grungy and dark elements to accentuate and create something new. The dark production consists of trap beats with a gritty electric guitar and ambient synth noises. The lyrics are about a love that was once believed to be destiny, but turned out fake in the end. This darker musical tone fits really well with the lyrics and story of the song.
Light in the darkness.
The music video takes this darker and grungier tone and runs with it by using some pretty grimy settings. The video starts with the group in front of a sterling white painting in a black room and then transitions into individual settings for each member. These include a blown out house, some dirty shipping containers, a creepy circus room, and an abandoned house. Each member goes through something in these settings, until the video cuts back to shots of the group together doing some amazing choreography. Several members are wearing chucks in this video, and each has their own unique style. Visually, this is such an engaging and dynamic video and BTS always brings it when it comes to the choreography.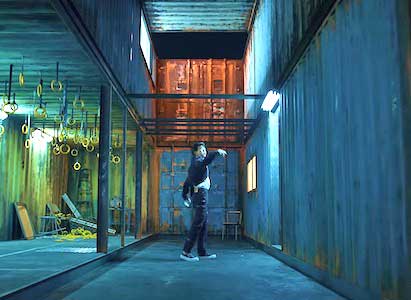 The dark and grimy setting fits with the darker musical tone of the song.
| | |
| --- | --- |
| | If you have information about specific videos where chucks make an appearance, please contact us at mail@chucksconnection.com. |
Lace up a pair of black high top chucks for your music video.