"Fantastic Voyage" by Coolio
Coolio may be the most under-appreciated rapper of the 1990s. Everyone, of course, knows his iconic braids and his 1996 smash hit "Gangsta's Paradise", however, his catalog is filled with great tracks about life on the West Coast that showed an introspective and thoughtful point of view. This song "Fantastic Voyage" was his first platinum hit, peaking at Number 3 on the Billboard Hot 100. Released in 1994 as the third single from his debut album, It Takes a Thief, the song instantly catapulted him into stardom during the Golden Age of Hip-Hop. After his tragic passing in 2022, Coolio's legacy will forever be that he was one of the best of his generation, combining important messages with amazing tracks.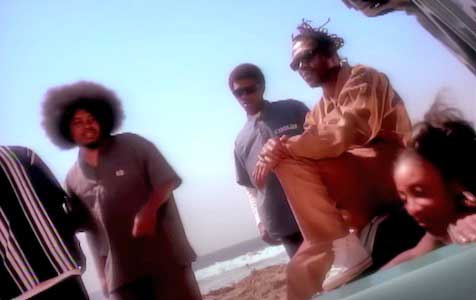 Coolio wears optical white high top chucks in this music video.
This song is all about escapism. Coolio laments about his life in the hood and how he wishes for a space to forget all the stress, danger, and worry that comes with it. He wishes for freedom for not only himself but his kid as well, hoping one day he can find a place where they can "play outside without livin' in fear of a drive-by". This is the "Fantastic Voyage" he wants to go on, and music is the way to get there. Like most of Coolio's songs, the message of this track is profound and deep, even if many will gloss over that message due to the incredible beat and impeccable sample of "Fantastic Voyage" by Lakeside. The hook is also infectious and will always be a crowd-pleaser anytime this song comes on.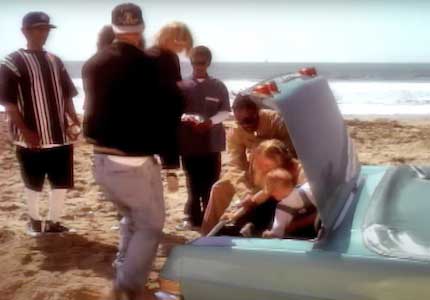 Nothing more West Coast than an Impala, the beach, and chucks.
The music video begins with Coolio sleeping on his porch in PJs and house slippers. He wakes up when his friend Spoon calls him asking to take a trip to the beach. An annoyed Coolio reminds him that they don't have a car as we see only a beat-up bicycle in the driveway. Polio hangs up but a mysterious magician dressed in 70s clothes appears, granting him a car filled with his friends. Coolio is also magically dressed in his day clothes and some pearly white chucks. The song kicks in and the group head to the beach. Along the way, they tell more and more people to come through and join them. They even stuff some people in the trunk of their new Impala and soon there is a full-blown caravan heading to "Da' Beach". They arrive and the rest of the video alternates between shots of Coolio letting everyone out of the trunk and partying with his guests as the sun shines bright. The magician returns and turns the car back into a bike in Coolio's driveway. Coolio wakes up to Spoon calling again, and after realizing it was all a dream, he reminds him again that they have no car. Coolio hangs up and looks at the bike, which now has the dream car's license plate dangling off it. The video ends with Coolio contemplating if it was real after all. What a fantastic voyage.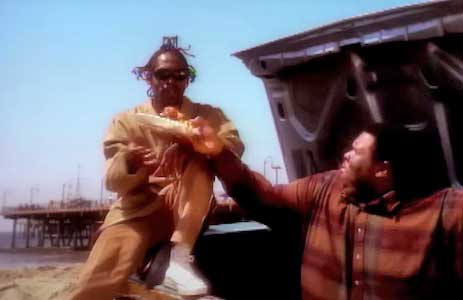 A party on the beach ain't complete without some food!
| | |
| --- | --- |
| | If you have information about specific videos where chucks make an appearance, please contact us at mail@chucksconnection.com. |
Getting yourself a new pair of chucks is a good form of escapism.